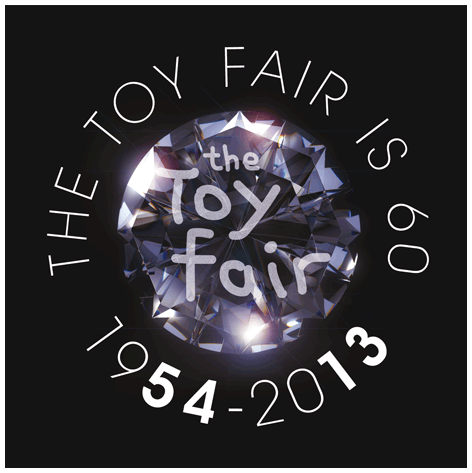 MyLastDart emailed me about his trip to the London Toy Fair. This is what he could disclosed without getting into legal trouble:
N-Strike Elite
The rumored "Elite Stampede" is not happening. Supposedly "it doesn't need to now (wink)".
As for that Alpha Trooper CS-12, it is definitely real and will be released outside of the United Kingdom in the United States, as well as other European countries. However, representatives were not able to confirm releases in Asia and other territories, so there will be a wait it see if it will be released in Asia or not.
The mystery of the Incinerator/Counterstrike has been wrapped up; these names were "indeed a case of lost in translation". It's been confirmed that these are simply the Firestrike.
There will also be some new accessories coming that MyLastDart has deemed "insane" and had this to say about them: "holy. cow. batman."
N-Strike
The N-Strike series is officially being discontinued and phased out. N-Strike Elite is replacing it as the "official" Nerf dart blaster series. Despite this, other companies have created some new products with the Nerf/N-Strike brand. These include:
Camglasses recorder ("Super Spy" glasses with a built-in camera)
Action Kit (packaged with Jolt, sound amplifier, and movement detector)
Sound amplifier (by itself)
Motion detector (by itself)
Walkie talkie watch set (straps onto the wrist, comes packaged with two)
Spy Sleeve ("7-in-1" multi-use glove)
Headset intercom (walkie talkie set, comes packaged with two)
Disk Shooter (comes packaged with Jolt, three Whistler Darts, and three target discs) (disc refill packs will be sold separately)
Vortex
The Vortex series will not have any further accessories released.
Dart Tag
Supposedly Toys 'R' Us US is in control of Dart Tag in the United States. Because Dart Tag did not sell nearly as well as hoped, the Nerf Dart Tag League has stopped the supposedly yearly tournaments. According to representatives, "the more they well, see demand in Dart Tag - the more tournaments they will do".
As for the United Kingdom, they will be testing out a possible tournament alongside with Paragon Entertainment, the group which will be creating "Nerf Quest stores" in the UK. These tournaments may bring us store-based leagues, with some store versus store games, as well as a possible national tournament. With this, there may be a chance of TV coverage of the tournament on sports networks.
There will be no new blasters or accessories coming our way, except for that recently discovered Stinger blaster set. Speaking of the Stinger, apparently it has "Elite" internals, but is not going to be a part of any sort of "Elite Dart Tag" series. It holds two darts and "has some crazy internals".
Other announcements
Nerf is going to be taking on social media in a new, interactive way. They will be reformatting the UK Nerf website, as well as "creating a new run of TV ads". Whether or not we'll see the same elsewhere in the world, we'll find out eventually.
Now some big news:
we have three new blasters heading our way.
There's no word on what series these will be released under. We have been given a date to look forward to:
February 9
. MyLastDart has said, "Believe me, you will scream and shout and dance when I post it up. I did."
A little closing message from MLD:
Mod community keep up everything that you do, as well as the Stock reviewers. Hasbro R&D is watching you closely <wink>
This is what I can talk about, and have bullet-pointed it for now. I'm spending the day with them to learn all I can right now.

I'm heading off shortly for a full scale battle with them, with the new blasters and accessories. It's been an amazing morning so far, as promised I have spent the day closely with Hasbro Design Engineers, found out a lot of brilliant news, and a lot of inside news. It was great they knew who I was and follow my blog :)
This is all I can write for now, until I am cleared further by Hasbro Legal Team.
Check out his blog and write-ups
here.